What is Paint the World?
Through this cultural enrichment program, YAYA artists serve as ambassadors while expanding their own cultural understanding and general education through travel. Paint the World broadens young artists' horizons through personal and career growth, college exploration, paid art production projects, educational workshop partnerships, and cultural exploration.
Previous trips have taken YAYA artists to Ireland, New York, Paris, Poland, Chattanooga, the Florida coast, and San Francisco. YAYA strives to provide a travel opportunity for each new cohort of young artists as part of our ongoing mission and programming.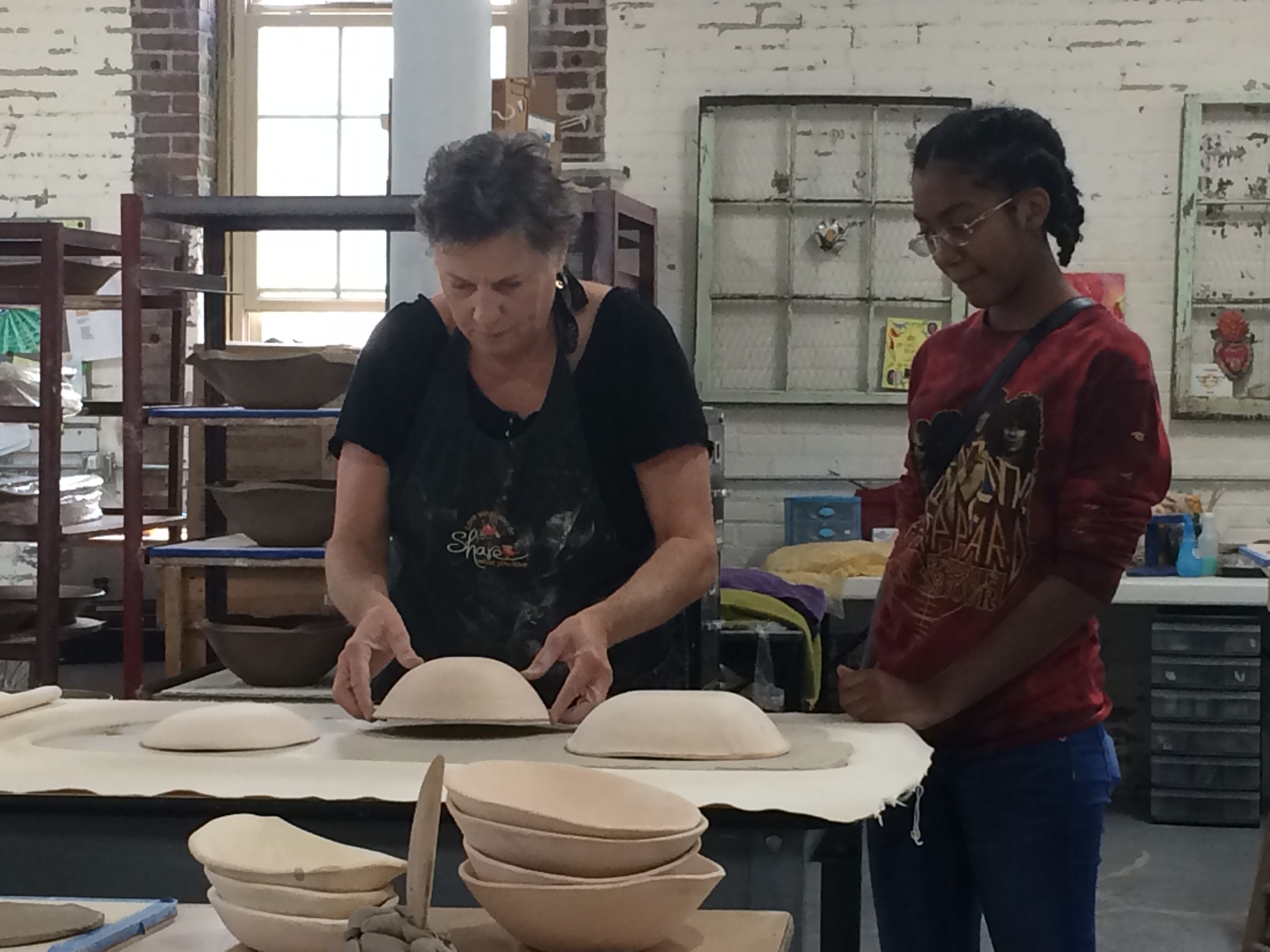 We sent TEN YAYAs on trips in 2018! Three YAYA boys went to Chattanooga, TN and collaborated on a project with YAYA Alum Rondell Crier and his group from Studio Everything. Two YAYAs attended a 2-week camp at the Oxbow School in Napa, CA. Three YAYA girls joined the Lower Eastside Girls Club at Camp Fowler for a third year. And Two more YAYAs completed a series of projects and workshops in Asheville, NC in partnership with the Center for Craft.
Learn about how Paint the World works to develop and inspire our young artists. Read about Quishawn's experience in Chattanooga, TN down below.
"My name is Quishawn Reine and I am a 9th grader at New Orleans Charter Science and Mathematics High School.
I'd like to start by thanking YAYA for choosing me to travel this summer. I'd also like to thank Mr Jordan Barnes for taking excellent care of me while in Tennessee. My parents were really worried about how I would do being so far away and he made sure to keep them informed daily and lastly I'd like to thank Rondell for opening his studio to me and my fellow YAYA classmates.
I learned so much in Chattanooga and I had the chance to visit some amazing places and do some awesome things, like indoor rock climbing and learning how to ride a bike. But nothing was more exciting than riding on a plane for the very 1st time.
We had the chance to visit a sculpture park with a lot of beautiful artwork, but none stood out more than a piece made by Jason Kimes it is called "The Least Amount of Space". It was made with 8,000 pieces of metal. It along with so many other things on our trip inspired me to step outside of my own creations and try new forms of making art.
Rondell taught me how to use different tools, some to cut metal and a nail gun to put our work together which made something beautiful.
I had an amazing time connecting with Hudson and Tylan while working on our project and I hope to continue to make my parents, myself and YAYA proud while traveling and making art both here and abroad."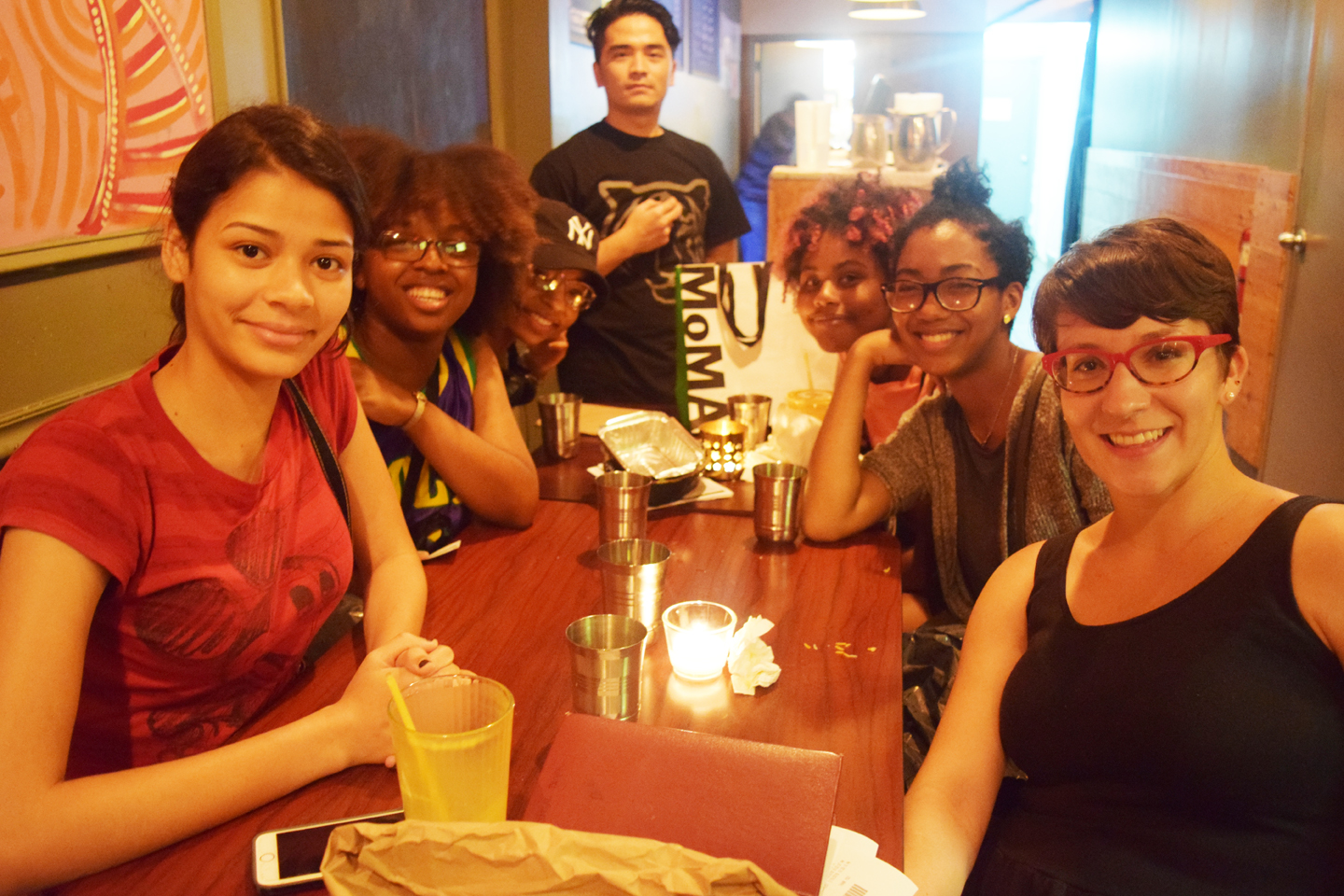 Jeremiah Brown received a scholarship to go to Corning Museum of Glass in NY for a week. Bobby Heno Jr. attended the Oxbow School in Napa, CA. And a group of YAYA girls joined the Lower Eastside Girls Club at Camp Fowler for a second year.
A group of YAYA girls joined our NY partner, the Lower East Side Girls Club, to spend a couple of weeks in NYC and at Camp Fowler.